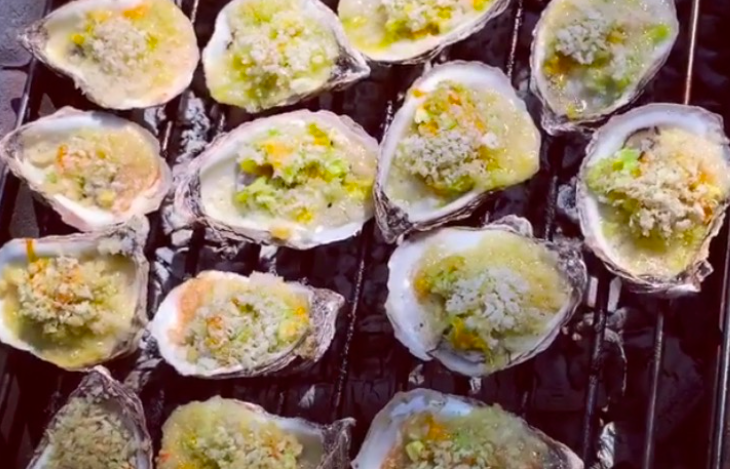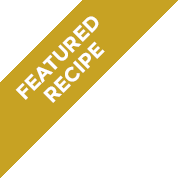 Chargrilled Oysters
24 Malpeque Oysters or similar to your liking
1 1/2 C Panko Breadcrumbs
3 Tbsp Extra Virgin Olive Oil
2 Tbsp very finely chopped fresh Garlic
2 Tsps finely chopped fresh Flatleaf Parsley
1/2 Tsp ground Paprika
Kosher Salt for seasoning
Freshly cracked Black Peppercorns for seasoning
Heat your grill to medium-high heat.  
Wash all the oysters under running water using a towel and an abrasive tool (scouring pad, steel wool, or abrasive sponge).  Hold the oyster, one at a time in the towel and use the abrasive tool to scrub them clean until all the small shell shards are removed.  Place on a tray flat side up.  
Using a shucking tool and a clean dry towel, shuck each oyster and discard the flat part of the shell (I hear Marilyn Denis and Roger Mooking have a nice video showing you how to do this – hehehe).  Make sure to preserve as much of the oyster liquor (juice) as possible.  Using the tip of the oyster shucker, run it along the underside of the oyster to separate the shell from the oyster muscle so that the oyster can move freely in the shell.  
Once all the oysters are shucked move onto the topping.  Combine all the remaining ingredients into a clean bowl and mix well without breaking up the panko any more than it already is.  Add salt and pepper to taste.  Evenly distribute the topping onto the oysters and place on hot grill, close the lid.  Cook the oysters for about 5 minutes or until the oysters are bubbling and the crumbs start to brown.  
Remove and transfer to a serving platter, allow a couple minute till cool enough to handle shells as the liquid and oysters will be very hot.  
Try not to eat more than a half dozen.  I dare you.