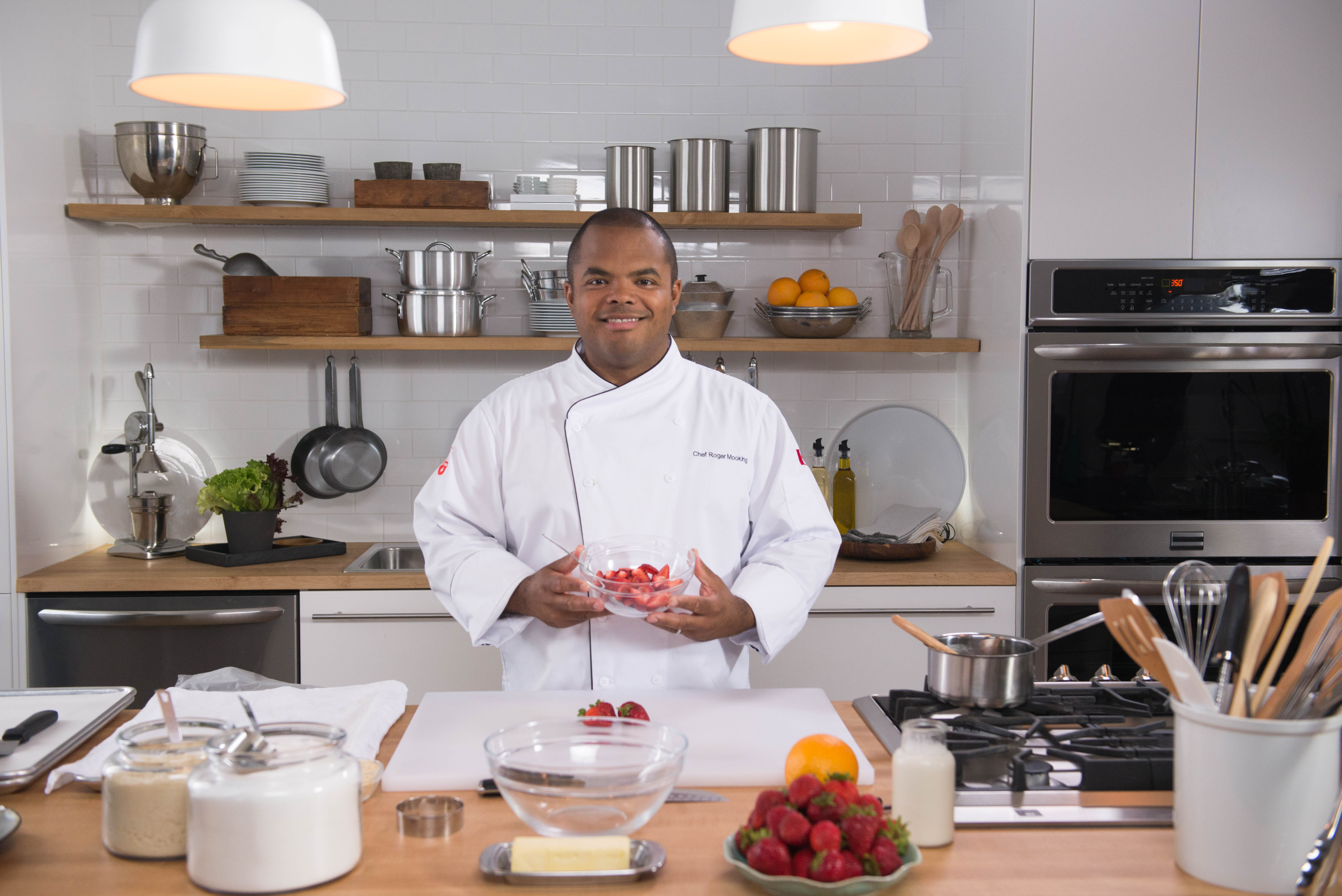 Chef School
Chef Roger Mooking joins chefs Michael Smith, Lynn Crawford and Mark McEwan in Food Network Canada Chef School to share some of their favourite recipes along with their must-know tips and techniques they're learned over the course of their culinary careers. With these recipes and how-to videos, you'll be able to recreate their dishes at home with delicious results and you'll have fun learning along the way.
You'll learn how to elevate comfort food classics like the creamiest mac and cheese and how to cook your steak or chicken perfectly every time whether your making juicy and crispy fried chicken or broiling your ribeye to a perfect medium. Dishes that seemed daunting like tender homemade gnocchi or perfectly steamed mussels will become regular favourites once you learn the easy techniques to make them at home. These celebrated chefs are also sharing the techniques and know-how every home cook should know whether it's how to cut up a whole chicken, pick out the perfect steak at the butcher shop, or how to take care of your cast iron pan so it lasts forever.
Chef School is broadcast by the following broadcasters in the following territories:
Canada – Food Network Canada
Check your local listings for air dates and times.